This is unique, WONDERFUL, and can bring you so much in your life.
Publié le 11 Janvier 2013
As old as the creation of the earth, the archaebacteria feed with the heat from the Earth, except one, called cyanobacteria or blue-green.
Only this alga has the particularity to turn to the sun to capture its energy.
Click on this link to see this for a minute this wonderful plant : (you can go directly to the)
(source: the movie HOME photographer Yann Arthus-Bertrand).
It supports the release of our cells, our sources of cellular regeneration.
How from the AFA was developed the first promoter of adult stem cells (natural, 100% vegetable)? The concentrated algae AFA supports the release of our cells that are the source of our cellular regeneration system.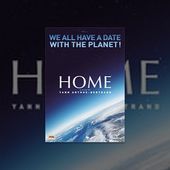 We are living in exceptional times. Scientists tell us that we have 10 years to change the way we live, avert the depletion of natural resources and the catastrophic evolution of the Earth's ...